Experience an alternative to standard root canal treatment!
If you've been told you need a Utah root canal treatment, you're probably looking for an alternative—one that still lets you keep your natural tooth. A minimally invasive approach that delivers a higher standard of clean. The GentleWave Procedure effectively removes the bacteria that live throughout your root canal system.

Procedures
---
Working in collaboration with your Dentists, our primary focus is to save and restore teeth by treating the soft tissue inside the tooth itself.
Root Canals
Dental Implants
Accidents / Trauma
Restoration
("endo" = inside, "odont" = tooth)
Dentists
---
Ensure your valued patients receive optimum diagnosis and treatment along with a customer care experience they will praise you for.
Join Industry Leaders
---
Want to offer the latest endodontic technologies and elevate your patient experience while providing optimum comfort with lasting results? Inquire about a career with Greater Endodontics.
Welcome Dr. LeCheminant
---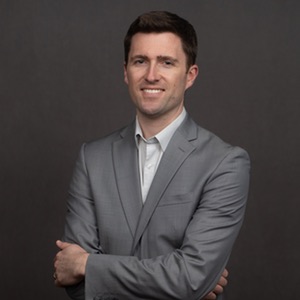 Matthew C.LeCheminant, DDS
Matthew C.LeCheminant, DDS, is a Board Eligible Endodontist. He loves endodontics and is passionate about providing high quality, patient-centered care. He is fluent in both English and Spanish (él habla Español).
Dr. LeCheminant completed his Bachelors of Science Degree in Nutritional Science at Brigham Young University and graduated Magna Cum Laude. He then obtained his doctoral training from the University of California, Los Angeles (UCLA) School of Dentistry. Dr. LeCheminant received multiple awards, scholarships, and honors for academic achievement, leadership, research, and clinical excellence. He graduated Summa Cum Laude, first in his class, and was elected to Omicron Kappa Upsilon, the national honor society of dentistry.
Dr. LeCheminant completed his Endodontic residency at UCLA where he specialized in root canal therapy, root canal retreatment, and apical microsurgery for adults, adolescents, and children. He served on the Resident Expert Advisory Council for the American Association of Endodontics. Dr. LeCheminant is currently an active member of the American Association of Endodontics, American Dental Association, and the Utah Dental Association.
Dr. LeCheminant has an affinity for teaching and enjoys leading continuing education courses for general dentists and mentoring dental students. He loves playing the guitar, golfing, skiing, hiking, camping, and spending time with his family.
Endodontics Industry Leaders
---
Learn about our expert endodontists and why they are so dedicated to patient comfort, accurate diagnosis and to providing lasting results, no matter how challenging the procedure.