Procedures
---
Working in collaboration with your Dentists, our primary focus is to save and restore teeth by treating the soft tissue inside the tooth itself.
Root Canals
Dental Implants
Accidents / Trauma
Restoration
("endo" = inside, "odont" = tooth)
Dentists
---
Ensure your valued patients receive optimum diagnosis and treatment along with a customer care experience they will praise you for.
Join Industry Leaders
---
Want to offer the latest endodontic technologies and elevate your patient experience while providing optimum comfort with lasting results? Inquire about a career with Greater Endodontics.
Welcome Dr. Reese
---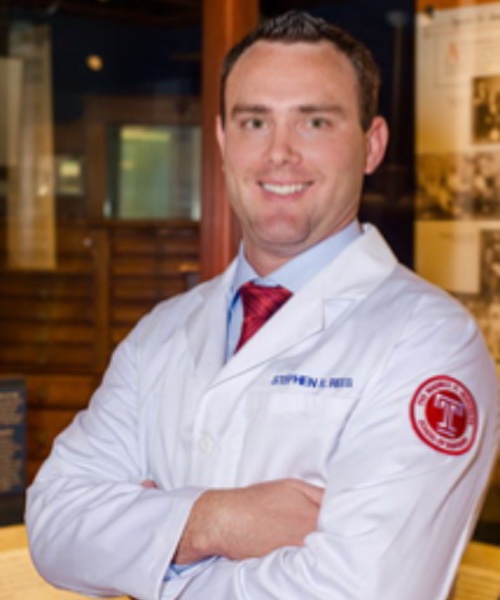 Matthew C.LeCheminant, DDS
Dr. Rees was born and raised in Utah at the base of the Wasatch mountains.
He obtained his undergraduate degree in Public Health with a minor in Chemistry from Brigham Young University. Though a BYU graduate, he has always been and still is a University of Utah fan.
Dr. Rees received his Doctor of Dental Medicine (D.M.D) degree from Temple University in Philadelphia, Pennsylvania. There he received many accolades and graduated Summa Cum Laude and was also elected by his professors to the National Honor Dental Society Omicron Kappa Upsilon.
After completing his Doctorate, he moved back to Utah and practiced as a general dentist. Deciding to pursue his passion for endodontics, he moved back to Philadelphia and successfully completed the Endodontics Residency Program at Temple University. He served as chief resident and also served on the school's honor board committee. During his residency he was active in research and presented his research at the American Association of Endodontists annual meeting in Montreal, Canada. He gained substantial experience in all aspects of modern root canal therapy, including root canal retreatment and apical surgery.
Dr. Rees loves to teach others about endodontics as well as traveling to different countries on dental service mission trips. He is fluent in both Spanish and English and has extensive experience treating Spanish speaking patients. In his free time, he loves to spend time with his family, watch sports, spend time outdoors-especially cycling in the summer and skiing in the winter.
Endodontics Industry Leaders
---
Learn about our expert endodontists and why they are so dedicated to patient comfort, accurate diagnosis and to providing lasting results, no matter how challenging the procedure.
Experience an alternative to standard root canal treatment!
If you've been told you need a Utah root canal treatment, you're probably looking for an alternative—one that still lets you keep your natural tooth. A minimally invasive approach that delivers a higher standard of clean. The GentleWave Procedure effectively removes the bacteria that live throughout your root canal system.