[[content:subnav:page_ids=3,6,11,14,17,21&subnav-t=subnav-icon-2]]
Greater Endodontics Specialized Services
Our expert team of endodontists provides premium dental care for residents in Murray and surrounding areas. Using modern techniques and technologies, we offer restorative, cosmetic, and surgical procedures. We have a variety of sedation options, ensuring you a comfortable, pain-free experience. With leading experts in the endodontic field, and our expert training and diagnosis procedures, we treat patients with unsurpassed care and comfort.
Dental Emergencies
Don't pay hospital rates when you are in emergency pain, we are on call 24/7 for dental emergencies. When it comes to dental emergencies, the faster you receive treatment, the more likely you are to save your tooth. Just give us a call ASAP and we will see you. If your tooth has been completely knocked out, try to gently place it back in the socket or a cool glass of milk while you are on your way to our dental office. Our goal is to save your tooth so you can keep your beautiful smile.
Call Today To Schedule An Appointment
Our team strives to ensure each patient experiences a relaxing visit. We will work with your needs, from simple maintenance to emergency dental care. At our endondontic practice, we provide a wide array of dental treatments suited to the needs of our patients.
Greater Endodontics Difference
---
At Greater Endodontics, our team of Murray endodontists accurately diagnose tooth pain and perform everything from Murray root canal therapy to implants, restoration and laser dentistry. We rely on state of the art technology including lasers, microscopy, digital x-rays, CBCT, and intra-oral cameras for precise, predictable results in root canal treatment, dental implants, and improved diagnosis with each and every procedure.
Comprehensive Procedures Without The Worry
---
It's not uncommon to be nervous about dental work, particularly root canals. With a focus on patient care, we strive to provide our Murray patients with the finest care and state-of-the-art technology with each and every endodontics procedure. From the moment you walk through our door, we take care of everything so you can relax in our friendly and comfortable environment.
What Patients Can Expect
We stand out as industry leaders because of our "best in class" diagnosis capabilities as well as our top of the line endodontics procedures that result in true and lasting results for our patients. Our patient's overall experience and level of comfort is also unmatched.
Emergency 24/7 Pain Relief
Luxurious Facility
Referred by more dentists in Murray
Patient Videos
Simple Cost Structures
Thoughtful aftercare
Long-Term Minded Approach
Billing & Payment Simplicity
Most Insurances Accepted
Patient Education
Collaboration with your Dentist
Peer-to-Peer Education Facility
GentleWave® Root Canal for Anxious Patients
Industry Leading Root Canal/Trauma Experts
Our Team at Greater Endodontics Strives to Provide the Highest Standard in Patient Care and Comfort.
Read What our Patients Have to Say!
Insurance We Accept
---
We have developed a working relationship with almost every insurance company, and we are the best in our class. We are a preferred provider for over 20 different insurance companies. Chances are, we are the right fit for you and can meet your insurance needs.





























Costs & Payment Plans
---
In addition to working with most major dental insurance companies, we are priced competitively and believe we have the best service values in the area. We also offer interest-free payment plans for up to 12 months. Simply fill out the Care Credit application HERE.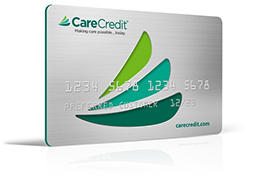 Experience the GentleWave® Procedure
an innovative alternative to standard root canal treatment