A dental emergency can range from severe pain, infections and injury. Dental injuries include chipped or fractured teeth, dislodged teeth, avulsed or knocked out teeth and root fractures. In most cases of dental injury the inner soft tissue, or dental pulp, is damaged requiring an immediate and thorough dental examination from an Utah endodontics specialist. Pain management and antibiotics may need to be administered before business hours as well.
The long term health of an injured tooth depends on the nature of the injury, the length of time from injury to treatment, how your tooth was cared for after the injury and your body's response. Seek treatment from an endodontic specialist immediately following a traumatic dental injury to increase the likelihood of saving the tooth with dental root surgery Utah.
Call Now
OR REQUEST A CALL
Complete the form and we will contact you to finalize your appointment. Thank you.
Emergency Dental Treatments Include
---
Pain and Infection Relief
Pain in and around teeth is very common and can be caused by a variety of factors. Please call us right away so we can help to determine the best and fastest way to alleviate your pain.
Chipped and Broken Teeth
If a tooth is broken or chipped, save as many pieces as you can and come in to see us immediately. Be aware your tooth may be extremely sensitive to hot and cold.
Tooth Extractions
Tooth extraction may be necessary due to decay, trauma, or other diseases. If this is the case, call us immediately so we can determine the proper course of action.
Abscess Tooth Treatment
An abscess tooth is a painful infection at the root of the tooth, most commonly caused by extreme tooth decay. To eliminate the infection, the abscess must be drained by root canal.
Replacement of Fillings
Losing a filling is a fairly common occurrence. If your filling has fallen out, call us immediately so a tooth examination can be performed to determine the best course of action.
Root Canals
If the root of a tooth gets infected, a root canal will need to be performed. If you are experiencing extreme pain that interferes with your everyday life, call us immediately to get it checked out.
Injuries to the Mouth & Teeth
If your tooth has been knocked out or lost, place the tooth in a cool glass of milk. Attempt to get to a dentist within an hour. Call us as soon as possible to get the tooth put back in place. Don't touch the tooth by its roots.
Denture Repairs & Replacement
Depending on the damage done to the dentures determines the treatment options. The dentist will need to examine the dentures to decide if it can be repaired or if new impressions and a new device will be required.
Sedation Dentistry
Oral sedation dentistry is a form of conscious sedation that alleviates anxiety and pain during dental procedures. You will be given an oral sedative that will assist you with any dental anxiety from prior dental trauma or simply a general fear of going to the dentist.
When is Dental Trauma an Emergency?
Dental trauma is classified as a severe injury to the mouth. This can include any damage to your teeth, gums, lips, tongue, and jawbone. While a small cavity may not be labeled as a dental emergency, a broken or avulsed tooth (in which a tooth has been entirely dislodged from its socket) would be considered severe dental trauma and requires immediate dental trauma emergency medicine and treatment. These types of injuries are rarely life-threatening, but they are undoubtedly painful and can cause dental health issues and cosmetic concerns for the patient.
Dental Trauma from an Auto Accident
Airbags are lifesaving devices, but they often cause dental trauma when deployed. During a car accident, a victim can also injure their face from hitting it against the steering wheel, dashboard or window. This dental trauma from an auto accident can include knocked out teeth, root fractures, chipped or broken teeth, and even jaw bruising or fracturing. Don't wait to get these problems addressed. The sooner a specialist can help, the better the recovery. For the best emergency dentist in Utah, visit Greater Endodontics.
Can I Get An Appointment Right Now?
Yes! If you're experiencing an after-hours emergency, call now to talk with our on call staff in Utah. Your endodontist will determine your emergency needs and will come in at any hour if you need immediate treatment. If the treatment can wait they'll schedule a time for you to come in as soon as possible during our regular hours. If you do not want to talk to a dentist then you can request an appointment online and our front desk will call you back to schedule your appointment.
How Will My Insurance Work In An After-Hours Dental Emergency?
Greater Endodontics believes in making dental care as accessible to our patients as possible. Depending on your insurance coverage, your after-hours visit may be covered. If you don't have insurance, we're happy to work with you to find out a payment plan that works for your situation. We proudly accept major credit cards as well as CareCredit which is a designated credit card for health, dental, and wellness expenses.
Insurance We Accept
---
We have developed a working relationship with almost every insurance company, and we are the best in our class. We are a preferred provider for over 20 different insurance companies. Chances are, we are the right fit for you and can meet your insurance needs.





























Costs & Payment Plans
---
In addition to working with most major dental insurance companies, we are priced competitively and believe we have the best service values in the area. We also offer interest-free payment plans for up to 12 months. Simply fill out the Care Credit application HERE.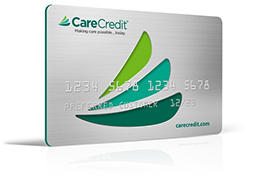 Our Team at Greater Endodontics Strives to Provide the Highest Standard in Patient Care and Comfort.
Read What our Patients Have to Say!