Utah Endodontics Industry Leaders
---
Learn about our expert Utah endodontists and why they are so dedicated to patient comfort, accurate diagnosis and to providing lasting results, no matter how challenging the procedure.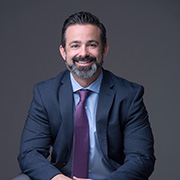 Ryan Facer, DDS
Dr. Facer earned his dental degree and specialty training from the University of Iowa, where he graduated with high distinction. He also received a bachelors degree in medical biology from the University of Utah. He has published in peer reviewed journals such as the Journal of Endodontics and the Journal of Dental Research. His research interests range from sealer coverage, bacteriophage therapy, roentgen therapy, and adult stem cells with an emphasis on bone biology and Dental Trauma.
Dr. Facer has been passionate in his pursuit to find new and innovative ways of treating and curing dental caries, pulpal diseases, apical periodontitis and bone regeneration. Dr. Facer continues to teach locally and nationally and has actively maintained private practice since 2005. He is known for constantly bringing discovery and original and innovative ways to industries using novel technology to better treat patients and mentor colleagues.
When Dr. Facer isn't too busy being a nerd, he enjoys spending time reading biographies and thrill seeking with his 5 kids (girl, boy, girl, boy, boy). He actively trains for spartan races, crucibles. He loves pilates, yoga and the outdoors. Dr Facer also speaks French and enjoys humanitarian service missions.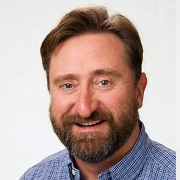 Randall Madsen, DDS
Dr. Madsen earned his dental degree and specialty training from the University of Iowa and is recognized as one of the most highly rated doctors in the United States.
When Dr. Madsen isn't saving teeth, he enjoys spending time with his family, as well as hunting, fishing, anything in the great outdoors.
A more complete bio coming soon!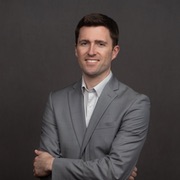 Matthew C.LeCheminant, DDS
Matthew C.LeCheminant, DDS, is a Board Eligible Endodontist. He loves endodontics and is passionate about providing high quality, patient-centered care. He is fluent in both English and Spanish (él habla Español).
Dr. LeCheminant completed his Bachelors of Science Degree in Nutritional Science at Brigham Young University and graduated Magna Cum Laude. He then obtained his doctoral training from the University of California, Los Angeles (UCLA) School of Dentistry. Dr. LeCheminant received multiple awards, scholarships, and honors for academic achievement, leadership, research, and clinical excellence. He graduated Summa Cum Laude, first in his class, and was elected to Omicron Kappa Upsilon, the national honor society of dentistry.
Dr. LeCheminant completed his Endodontic residency at UCLA where he specialized in root canal therapy, root canal retreatment, and apical microsurgery for adults, adolescents, and children. He served on the Resident Expert Advisory Council for the American Association of Endodontics. Dr. LeCheminant is currently an active member of the American Association of Endodontics, American Dental Association, and the Utah Dental Association.
Dr. LeCheminant has an affinity for teaching and enjoys leading continuing education courses for general dentists and mentoring dental students. He loves playing the guitar, golfing, skiing, hiking, camping, and spending time with his family.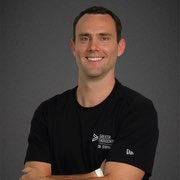 Dr. Rees
Dr. Rees was born and raised in Utah at the base of the Wasatch mountains.
He obtained his undergraduate degree in Public Health with a minor in Chemistry from Brigham Young University. Though a BYU graduate, he has always been and still is a University of Utah fan.
Dr. Rees received his Doctor of Dental Medicine (D.M.D) degree from Temple University in Philadelphia, Pennsylvania. There he received many accolades and graduated Summa Cum Laude and was also elected by his professors to the National Honor Dental Society Omicron Kappa Upsilon.
After completing his Doctorate, he moved back to Utah and practiced as a general dentist. Deciding to pursue his passion for endodontics, he moved back to Philadelphia and successfully completed the Endodontics Residency Program at Temple University. He served as chief resident and also served on the school's honor board committee. During his residency he was active in research and presented his research at the American Association of Endodontists annual meeting in Montreal, Canada. He gained substantial experience in all aspects of modern root canal therapy, including root canal retreatment and apical surgery.
Dr. Rees loves to teach others about endodontics as well as traveling to different countries on dental service mission trips. He is fluent in both Spanish and English and has extensive experience treating Spanish speaking patients. In his free time, he loves to spend time with his family, watch sports, spend time outdoors-especially cycling in the summer and skiing in the winter.