If you are looking for an endodontist in Utah, our team of professionals is experienced in general procedures and complex oral surgeries. At Greater Endodontics, our goal is to provide you with a healthy smile while minimizing pain and discomfort. Our anesthetics team keeps patients relaxed and pain free during dental procedures or oral surgeries. Once your procedure is complete, however, you should expect some healing time. Simple procedures like cleanings or fillings generally feel better right after your anesthesia wears off, but more complex surgeries will need longer healing time.
Call Now
OR REQUEST A CALL
Complete the form and we will contact you to finalize your appointment. Thank you.
While Each Procedure Is Different, We Recommend The Following Basic Aftercare Tips:
---
Don't chew on the side of your mouth that is numb from anesthetic, or you could accidentally bite your tongue or cheek.
Rest for at least 24 hours and drink plenty of fluids.
Your mouth may feel sore for a few days after, depending on your procedure. Take pain medications as your dentist recommends.
If you have had an extraction, you will need to follow careful instructions regarding the formation of your blood clot.
Eat soft foods and warm liquids following oral surgery.
Can I Get An Appointment Right Now?
Yes! If you're experiencing an after-hours emergency, call now to talk with our on call staff in Utah. Your endodontist will determine your emergency needs and will come in at any hour if you need immediate treatment. If the treatment can wait they'll schedule a time for you to come in as soon as possible during our regular hours. If you do not want to talk to a dentist then you can request an appointment online and our front desk will call you back to schedule your appointment.
How Will My Insurance Work In An After-Hours Dental Emergency?
Greater Endodontics believes in making dental care as accessible to our patients as possible. Depending on your insurance coverage, your after-hours visit may be covered. If you don't have insurance, we're happy to work with you to find out a payment plan that works for your situation. We proudly accept major credit cards as well as CareCredit which is a designated credit card for health, dental, and wellness expenses.
Insurance We Accept
---
We have developed a working relationship with almost every insurance company, and we are the best in our class. We are a preferred provider for over 20 different insurance companies. Chances are, we are the right fit for you and can meet your insurance needs.





























Costs & Payment Plans
---
In addition to working with most major dental insurance companies, we are priced competitively and believe we have the best service values in the area. We also offer interest-free payment plans for up to 12 months. Simply fill out the Care Credit application HERE.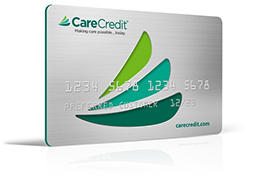 Our Team at Greater Endodontics Strives to Provide the Highest Standard in Patient Care and Comfort.
Read What our Patients Have to Say!